Your Source for Quality Christian Music
805 Horning Road
Richfield, PA 17086
Phone: 717-694-3887

New Acappella Chorus Recordings
Joy to the World
Sharon Singers
Songs: Glory to God/This is the Truth Sent From Above/Though Your Sins be as Scarlet/Joy to the World/I Wonder as I Wander/You are the Light/Me-thinks I See an Heavenly Host/My Soul Doth Magnify the Lord/Song of Simeon/Lord, You Were Rich/How Far?/African Alleluia/Thou Didst, Leave Thy Throne/Longing for Light/Creator of the Stars of Night/Keep God's Light
A good recording of a few familiar Christmas carols and some not-so-familiar.

Be Thou Exalted
The Altar of Praise Chorale
Songs: O Praise the Lord/Come Thou Almighty King/Be Thou Exalted/O Holy Saviour/Jesus, Rose of Sharon/Brother James' Air(The Lord's My Shepherd)/My God, How Endless is Thy Love/When Morning Gilds the Skies/Beyond All Comparing/God Gives His People Strength/Saviour, While My Heart is Tender/Lord, I Want to be a Christian/With Wings as Eagles/Lift Up the Trumpet/Saviour, Saviour, Saviour
Another solid recording from the Altar of Praise Chorale!

Hymns of the Church, Vol. 2
The Oasis Chorale
Songs: Dear Shepherd of Thy People, Hear/A Dark and Silent World/How Great Thou Art/For the Beauty of the Earth/Rock of Ages/Great High Priest, We View Thee/Beneath the Cross of Jesus/Come Let Us Sing/Crown Him With Many Crowns/Rise Glorious Conqueror Rise/See the Conqueror Mounts in Triumph/Praise God From Whom All Blessings Flow/O God What Offering Shall I Give/In Full and Glad Surrender/Nearer Still Nearer/Gracious Father
A wonderful recording including songs from the Hymns of the Church hymnbook compiled by John D. Martin. This is the second of a series of recordings from this hymnbook. An excellent congregational resource at a low price!
Blessed Hope
Sharon Singers
Songs: Creation Praise/Holy is God the Lord/To You, O Lord/The Image of God/God of Grace and God of Glory/Blessed is the One Who finds Wisdom/Clap Your Hands, All You Nations/My Jesus, I Love Thee/Blessed are the Men Who Fear Him/Trust in the Lord/He is Coming, the Man of Sorrows/The Lilly of the Valley/Hosanna! Blessed is He That Comes/I Have Heard Thy Voice, Lord Jesus/Ride the Chariot/May the God of Peace/The Lord Will Rescue Me

May We Reflect You
Hopewell Youth Choir
Songs: Alleluia/I Believe/Bless His Name/Thoughts of Peace/Give to the Lord/May We Reflect You/Alleluia/Mercy Still/Tools in Your Hand/My Shepherd Will Supply My Need/I Walk with the King/When We All Get Together with the Lord/They That Wait/Fierce Raged the Tempest/O Holy Savior/The Battle Belongs to the Lord/Jubilate! Vesper Hymn
A youth choir from Hubbard, Oregon. Directed by Joe Mast.

My Spirit Loudly Sings
Eternal Praise Chorale
Songs: Praise the Lord/Bonse Aba/Sands of Time/What Joy Within the Courts of God/For Unto Us a Child is Born/Here I Am, Lord/Who Will Go For Me?/Standing on the Solid Rock/Have You Been to Jesus?/I Know that My Redeemer Lifeth/Alpha and Omega/Anel Band
A youth choir from Lancaster County, PA, directed by Jeff Swanson.

O God Our Help
Altar of Praise Chorale
Songs: O Sons and Daughters/Thank the Lord/Tread Softly/Praise Ye the God of Heaven/The Lord is My Shepherd/God, the Lord, A King Remaineth/Nearer My God to Thee/O Lord, Our Lord, In All the Earth/Therefore Give Us Love/All in the April Evening/Saviour, Who Died for Me/Joy Dawned Again On Easter Day/O God, Our Help/Joy By and By/We Rest On Thee/God Be With You Till We Meet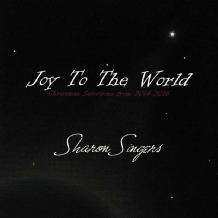 Goin' To Bethlehem
Joyful Hearts Chorus
Songs: Rejoice With Joy to the World/Come and Sing/Goin' to Bethlehem/We're Goin' Up to Bethlehem/How Should a King Come?/Infant Holy/Christmas Birthday/Born, He is Born/The First Noel/A Tiny Light/One Small Child/Glory be to God/Run to Bethlehem/The Little Drummer Boy/Mary Did You Know/O Beautiful Star of Bethelehem/Star of the East (Brightest and Best)/Come, Let Us Adore Him/Noel
Hymns of the Church, Vol. 3
Oasis Chorale
Songs: Lord Jesus Christ, Be Present Now/To the Name That is Salvation/O for a Thousand Tongues to Sing/O Happy Day That Fixed My Choice/What Mercy and Divine Compassion/Jesus, I Have Come to Offer/Deeper and Deeper/Let Us Rejoice in Him/Hast Thou Not Known/When O'er Earth is Breaking/O Holy City, Seen of John/Zion Stands With Hills Surrounded/Lo! He Comes/Now on Land and Sea Descending/Father in High Heaven Dwelling/Holy Lord God of Sabaoth
The newest recording from the Oasis Chorale Another beautiful recoding of selected songs from Hymns of the Church. All songs acappella.
Hail, Holy Light
Christian Fellowship Choir
Songs: Awake and Sing/Hail Holy Light/The King of Love/Since By Man/He Looked Beyond My Fault/Surely He Hath Born/O Love Divine/O Healing River/Bless My God, My Soul/Thou Wilt Keep Him in Perfect Peace/No Other Plea/Thou Hast Conquered/In Full and Glad Surrender/The Greatest of These/Who Will Take Me Away/He Leadeth Me
An easy-listening, affordable recording in a cardboard case. One that would be easy to hand out to neighbors and friends. Directed by Curt Hollinger.