Your Source for Quality Christian Music
556 Ridge Road
Grantville, PA 17028
Phone: 717-469-4523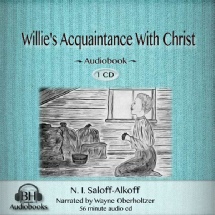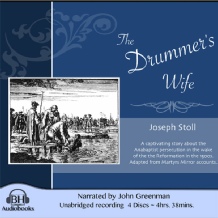 Willie's Acquaintance With Christ
by N.I. Saloff-Astokhoff.
Narrated by Wayne Oberholtzer
Young Willie is caught in the conflict between his humble determination to be true to his Saviour and the bitter opposition of his Catholic parents. This true story illustrates the prevailing power of Christ's love over the bitterest of enemies.
The Drummer's Wife
by Joseph Stoll
Narrated by John Greenman
A captivating story about the Anabaptist persecution in the wake of the Reformation in the 1500s. Adapted from Martyr's Mirror accounts.
A Lantern in the Window
by Aileen Fisher
Narrated by John Malone
Peter, who comes to stay with his Uncle Eb and Aunt Ellie on their farm, is sure he'll be bored with the country. He anticipates the day when he can become a river pilot, but he soon hears puzzling conversations. As Peter unravels the mystery and even takes part himself in the escape of a Negro family hiding at Uncle Eb's, he comes to understand the workings of the Underground Railroad.
3 CDs, 2 hours, 44 minutes