Your Source for Quality Christian Music
556 Ridge Road
Grantville, PA 17028
Phone: 717-469-4523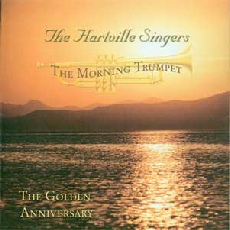 The Morning Trumpet
The Hartville Singers
Songs: Let Thy Holy Spirit Come Upon Us/When I Can Read My Title Clear/Come Away to the Skies/We Thank Thee, Lord/O Let All Who Thirst/I Believe/An Easter Hallelujah/Lord, Lord/Peace/Holy Ground/Worthy/Lamb of God/Redeemed of God/Greater is He That is in Me/O Come and Mourn/Galilean Easter Carol/If Ye Love Me/O Taste and See/Deep River/All My Trials/Jesus, Our Lord, We Adore Thee/For All The Saints/Jesus Kneel Beside Me/The Morning Trumpet/Hark, I Hear the Harps Eternal
All songs sung acappella.
David the Shepherd Boy
The Hartville Singers
Songs: The Feasts of Trumpets at Bethlehem/Abigail at Carmel/Saul in Despondency/Dialogue/After the Battle/David and Jonathan/Saul and Jonathan/David in Exile/David and the Shepherd Queen/The Carmelite Bride/The Evening Before the Coronation/The Coronation
A cantata by Butterworth and Root presented by a 100 voice choir of the combined Hartville Singers from Hartville, OH and the Bethel Lites Chorus from Millbank, ONT along with a 34 voice children's choir. Directed by John H. Miller. This is a 1988 live recording and the recording quality is not the best, but it is done well and is enjoyable. (This also includes a printed program). All songs sung acappella.